2018 47th Annual Northern California Emmy Award WINNERS
(06-02-2018)
This year, we were honored with two nominations and ONE WIN for Best Promotion / Campaign for the entire Western California (& Hawaii) area.
This was for a campaign of :05 second ID's — with the help of uber talented artist Matt DeKeyser and producer Jimmy Diebold.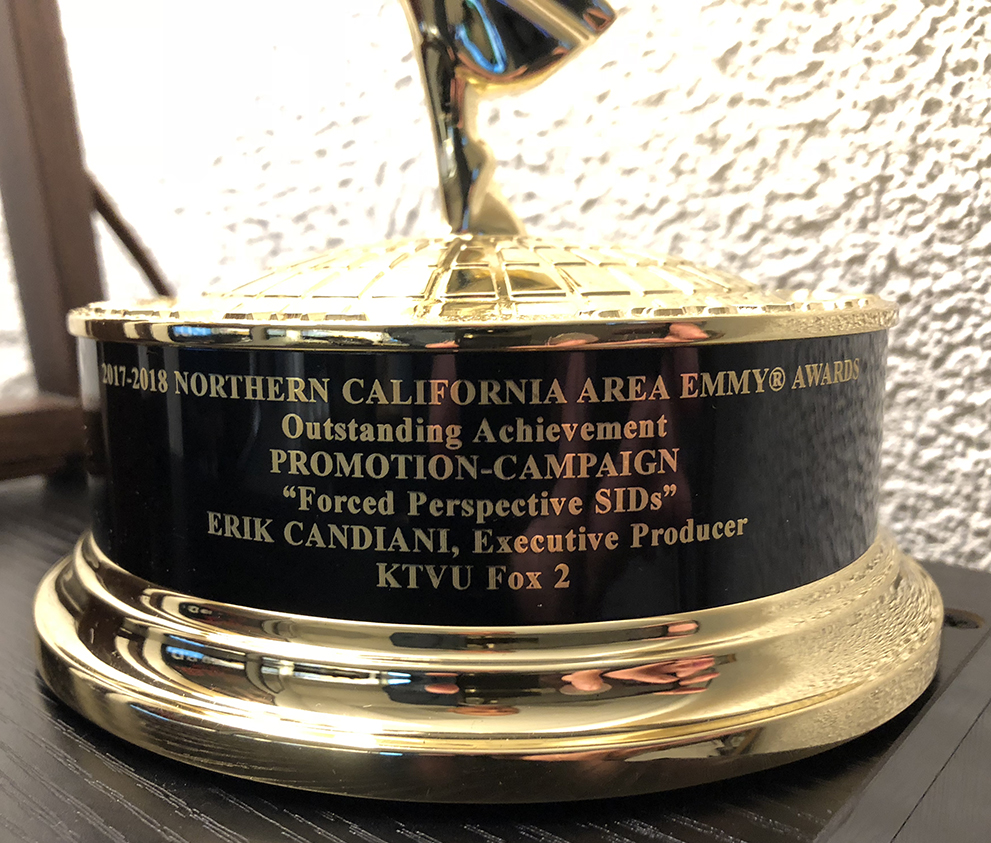 It's tough. To be happy… and disappointed at the same time. There is no way I could have won this Emmy without the incredible work from my former team. I just wish they'd added their names to this nomination so they could have been recognized by the Academy as they absolutely deserved.

While this (small) campaign may have won, I believe anyone in my former department would agree that our "About You" campaign that this one was up against for the award… was far better, and should have won.

I have to say that team was easily the best part of my time in Oakland. SO much talent and passion — I'm confident they will win next time!
>> FULL LIST OF WINNERS <<